On 19th.February, shortly after our Chinese Spring Festival holiday, Puyang Zhongshi Group is ready to ship 3500pcs of sucker rods to Venezuela. In late December of 2018, a new USA customer placed the sucker rods order to us. After 35 days production and strictly inspection, the products are ready to shipping.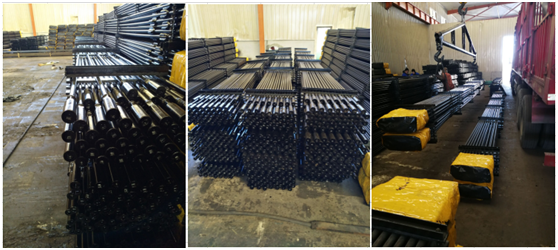 This order including 1 1/4" and 1 1/8" sucker rods with 25ft length, AISI4330 material. We can produce the sucker rods and pony rods with steel 4130, 4138, 4142 and 4330. Besides the sucker rods and pony rods,we also produce and supply the polished rods & accessories, such as sucker rod couplings, polished rod couplings and sucker rod guides,etc. We value different cooperation opportunities, so, please don't hesitate to contact us if you have any requirements for these products.



Puyang Zhongshi Group is the manufacturer with API certificates approved over 20 years in China, mainly in Cementing tools, OCTG, Centrifugal Pump, Sucker Rod Pump, etc. If you have any requirements, please send us email sales@zspetro.com or call us +86 029 63639397.