On 10th.Nov,Puyang Zhongshi Group shipped 635pcs of Float Collar Shell to our client. These FC shell will be used in Canada market. At the end of of September, a new client from Canada placed order of FC shell. After 30 days production and strictly inspection, the products are ready to delivery.

The order including 13-3/8" float collar shell with BTC thread. Besides the FC/FS shell,we still have other cementing tools in production,such as float shoe&collar, centralizers&stop collar,cement plug, stage collar,casing head,cementing basket …etc. Of course, if you have any special requirements or OEM service required, please feel free to let us know.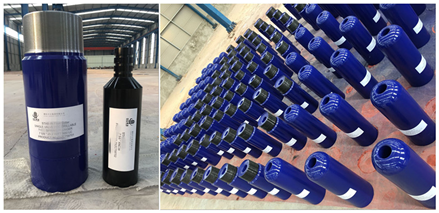 Puyang Zhongshi Group is the manufacturer with API certificates approved over 20 years in China, mainly in Cementing tools, OCTG, Centrifugal Pump, Sucker Rod Pump, etc. If you have any requirements, please send us email sales@zspetro.com or call us +86 029 63639397.